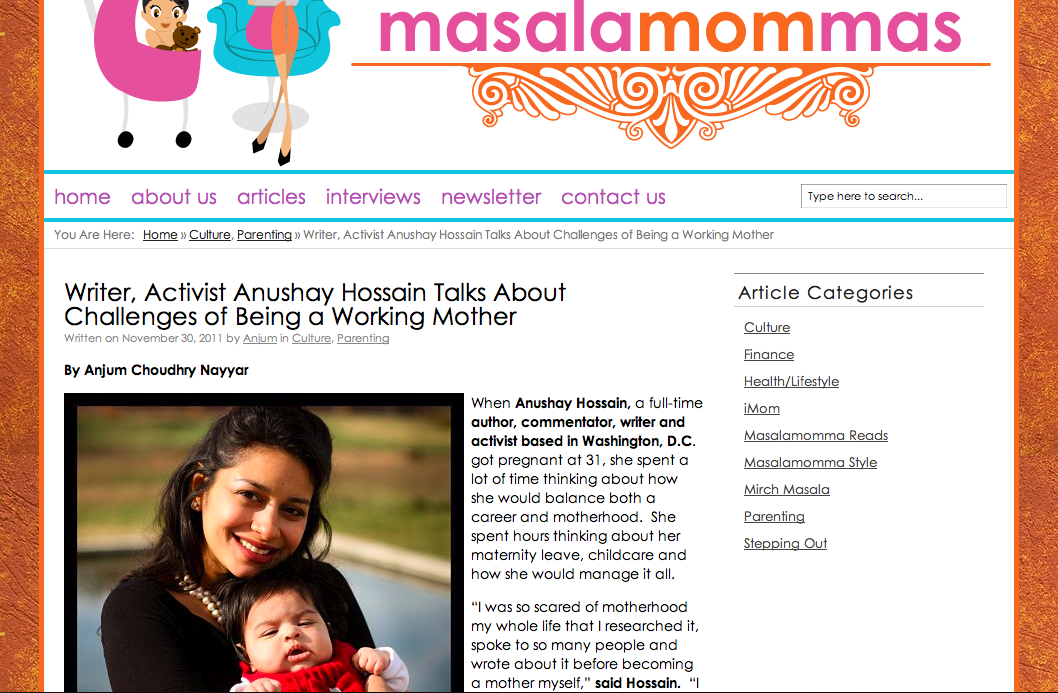 I was interviewed by the wonderful site for South Asian-Canadian moms, Masala Mommas. It was my first interview as a new mom and I could not have been more excited to share and reflect on what I have learned as a proud new mom to my baby girl, Ava Aisha Pahlevani.
Before I got pregnant, I spent a lot of time speaking to and writing about motherhood and new moms. I interviewed my friends who were moms on how they juggle all their different roles.
Being honest and trying to gage a realistic expectation of motherhood helped prepare me for what was to come a lot. But what I found once I became a new mom was that physically it was impossible to be the woman society expects you to be when you have a baby. My conclusion? Complain more and ask for help!
Check out my interview for Masala Mommas and tell me, what do you think is the hardest part of being a working mom?