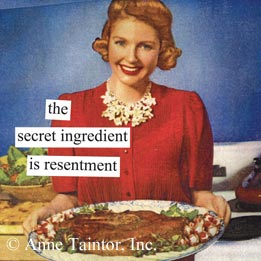 I can't tell you how much I relied on my girlfriends for my sanity in my twenties. During our student days at the University of Virginia (UVA), we were each other's roommates, psychiatrists, parents, and siblings. We stayed up late talking about the men in our lives, mulling over what feminism meant to us, and struggling with term paper deadlines. Far away from my family in Bangladesh, my friends and I became each other's families.
But something happens to our female friendships when we leave our twenties and enter our thirties. As we get older and get married, have babies, work more, work more, and did I mention, work more, we also begin to talk less. Why is it when women need their girlfriends most, they stop reaching out to them? Why is it that when we stop being single and become wives and mothers, we stop talking about those relationships, especially when they are not going the way we want them to?
The whole idea for this post came about from a conversation I had with a dear friend of mine this morning in London. She called to tell me about a mutual friend of ours, how her husband is struggling with depression, and they can't get pregnant.
"Anushay, if you had asked me how she was doing a week ago, I would have said she has never been better," Ellie told me. "Everything seemed to be going so well with her, especially with her new job. And then I found out she has been an emotional wreck. You should call and check up on her."
Three years ago when I was planning my own wedding, one of my oldest and best friends was there with me every step of the way. But half way through wedding planning, I found out from my sister, who had heard a rumor that my friend was getting divorced. I thought it was the most absurd thing, and got very angry with my sister for spreading gossip about my best friend. But when I asked my friend about it, she told me she and her husband had been separated for months, leading completely separate lives.
There is a certain shame that comes with struggling in your marriage,  different from the kind you would have in other romantic relationships. As many modern, empowered women struggle with where the institution falls into their lives, many women still view getting married as an accomplishment. But married women are often the last people to tell you they are having problems, especially when it comes to their marriage. It is as though there is some kind of secret code of conduct that women feel they must follow, a book of unspoken rules they have to uphold by not admitting when they are unhappy in their marriage.
Women also start talking less about their problems when they become mothers. Up until recently, even the issue of post-partum depression was kept under wraps while millions of women struggled in silence.
Two months ago I became a new mom. As anybody will tell you, the first few weeks of motherhood are unbelievably challenging not only because you have no idea what to do, but physically your body has been through an unimaginable journey that it barely has time to recover from. There's the pregnancy itself, nine long months during which your body grows the baby, then there is the labor, which normally comes with its own set of complications, and before you can even muster the time to adjust to your new family, you never get any sleep and you have to be up all night feeding and changing a baby you are still getting to know.
As new parents, one night my husband and I got into a huge argument, in front of my mother no less who was staying with us. I literally had been awake for 72 hours straight nursing and taking care of our daughter. I was physically exhausted, recovering from a c-section, and needed help. But instead of asking for it, I chose to get into a heated fight over the remote control. When my mother came to console me, she told me that as women we have to do more, shoulder more, and do it in silence. "Equality doesn't exist, Anushay," she told me. "Men just can't do as much."
I could not believe my own mother was telling me this. The woman I had learned everything about feminism from, here she was telling me to suck it up, and accept things as they were. I looked at her and said I could not believe she just said that to me. "This is going to be a blog post, mom," was my response. Maybe men just can't do as much as us, but they were going to have to step it up and try!
I went and communicated my pain and frustration to my husband. Co-parenting and sharing responsibilities as a family was something we had talked about at length way before having our baby. I had to make sure we were on the same page because frankly, and as I communicated to him, I could not do it on my own. I needed help and he had to help me. After going to him with my issues, I heard his frustrations of how I was trying to do everything, cutting him out, and not letting him assist. Having this conversation early on helped us reconnect and get back on the same page.
It also made me realize that most women do not ask for help, and other women, most often our own mothers, discourage us from asking for it. Being a mother, especially a new mother, is so physically and emotionally challenging, particularly during the first few days. Seriously, it is like being on another planet. I have no idea how women do it on their own. It is flat out unfair for women not to have all the help in the world as they embark on this role.
By admitting I was in over my head and communicating with my husband, I was able to get the support I needed to take care of my baby the best I could. I was  able to get sleep, and most importantly, I was able to enjoy my baby during this undeniably precious time in our lives.
Who are we protecting when we hurt ourselves? Who benefits when we let our mental and emotional state deteriorate? No one. As women, we owe it to ourselves and our families to stop pretending and start talking, like we used to when we were younger, like we did when we were in college. Remember how much better you would feel just by telling someone your problem, by just talking about it?
Women need to complain more about their kids and their husbands, about motherhood and marriage! When we share our burdens, we discover our support systems. After all, if we can learn one thing from the 1950s it's that perfection does not exist. And nor should we want it to.
*This post of mine was also published on Forbes Woman.