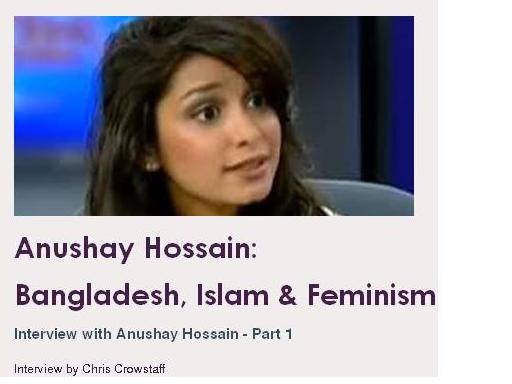 I was interviewed by British NGO A Safe World for Women Founder, Chris Crowstaff recently on some topics very close to my heart: Bangladesh, Islam and feminism.
Chris and I connected over Twitter (go social media!), and we made an appointment to have a conversation about these issues. The full  interview is divided into four parts.
You can view Part one here, Part two here, Part three here, & lastly Part four here.
Check it out when you can. I'm honored to be in the company of such great women all doing our part to create a safer world for women and girls.