Just when you thought there could be no more bad PR for the war in Afghanistan, a crippling "60 Minutes" investigation about celebrated author and humanitarian, Greg Mortenson's best-selling works, Three Cups of Tea and Stones Into Schools is casting doubts not only on the books themselves, but aid organizations in the region.
On Monday author and adventurist Jon Krakauer, who once funded Mortenson's non-profit Central Asia Institute with thousands of dollars of his own money, added fuel to "60 Minutes" by releasing Three Cups of Deceit, alleging Mortenson of telling beautiful stories, and beautiful lies: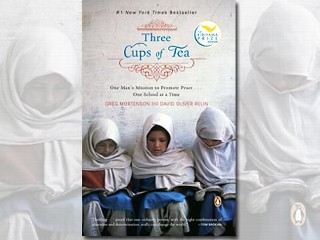 "Mortenson has lied about the noble deeds he has done, the risks he has taken, the people he has met, the number of schools he has built," Krakauer told "60 Minutes."
The Three Cups of Tea scandal could potentially do significant damage to how people feel about investing in a region they are already hopeless about. One of the great things that Mortenson's stories demonstrate is the significance of  education and being able to access it, especially for girls. Ironically his books make people feel empowered and hopeful about giving. The Daily Beast's Michele Goldberg explains that it may not be the author who has the most to lose from from the backlash against his books:
If this were just about one author's reputation, the story would have few repercussions outside the publishing world. But Mortenson is not just a memoirist—he's also the single most famous champion of the transformative power of education for girls in poor countries. If his downfall leads to skepticism about his cause, it would be not just a scandal, but a tragedy.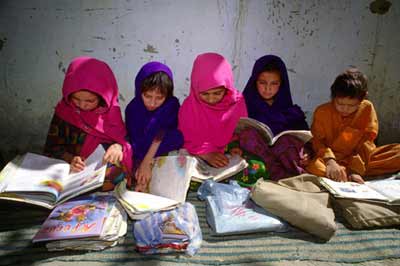 Many bloggers are also questioning the role publishers play in ensuring the stories they make available to the public are true.
While there is no doubt that the fallout from this scandal could harm both the war in Afghanistan and the work of non-profits in general, I am concerned with allowing one man to affect the lives of thousands of girls because he decided to lie in his books and worse, use the funds for his own future and not Afghanistan's.
I think we need to stay focused on the fact that while Mortenson may be a con-artist, the plight of Afghan women and girls is very real. No man taking "substantial liberties with the facts to improve the yarn" should ever let anyone deter from wanting to play a role in improving the future of those who need to access opportunities the most.
Men and war have already closed enough doors for women and girls. Let us not give Mortenson that much credit.
*This post of mine was first published on Forbes Woman.