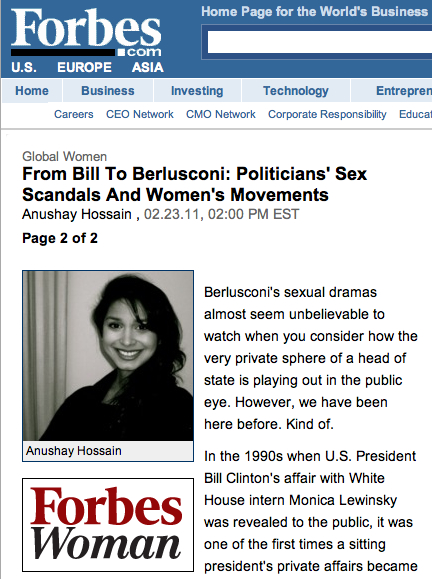 An adapted and updated version of my original piece on how the Italian feminist movement has been impacted by the scandals of Silvio Berlusconi was featured in Forbes!
I could not be more excited.
You can view the piece, which compares the experiences of Bill Clinton to Silvio, and how women's movements reacted to each instance here.