**This is a developing story and has been updated**
Hena Begum, a 14-year-old old Bangladeshi girl, was publicly flogged recently in Shariatpur, 35 miles outside of the capital, Dhaka after being accused of having an affair with her 40-year-old old married cousin.
According to the BBC, a village court made up of Islamic clerics and elders sentenced Begum to 100 lashes under Islamic Sharia law. The girl lost consciousness after 80 lashes and her family, who were also ordered to pay 50,000 taka (approximately $700), took her to the hospital where she died six days later.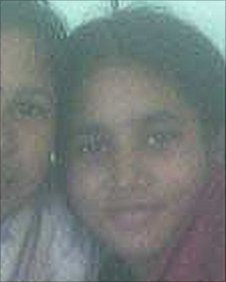 "What sort of justice is this?" Begum's father told the BBC.  "My daughter has been beaten to death in the name of justice. If it had been a proper court then my daughter would not have died."
As for the "affair" accusation, Bangladesh's Daily Star suggests that Begum was actually raped by the cousin.
Four people, including a Muslim cleric, have also been arrested in connection with Begum's death and the police are looking for an additional 14 people who were involved.
The country's High Court has ordered officials in Shariatpur to explain why Begum was sentenced under Sharia law, since Sharia punishment was made illegal in October 2010. That's when the High Court declared Bangladesh a secular state, making the issuing of fatwas illegal and a punishable offense.
Begum's death is a testament to how, despite efforts by Bangladeshi women's rights groups and civil society, the legal system in the country remains inaccessible for the majority of the population. It often fails to protect those who need it the most: women and children. Longtime Bangladeshi women's rights activist and former Member of Parliament, Tasmima Hossain, explained the situation to me:
The legal system in our country has failed to reach the ordinary masses. Neither the Government nor the NGOs or any legal system is physically or financially accessible to 90 percent of the people. They cannot afford it. So the primitive Sharia law takes advantage of that in the name of salish, or arbitrary rulings like we have seen in the case of Hena Begum. The so-called mullahs and local village leaders take advantage of the situation in the name of religion.
The BBC reports that dozens of fatwas are issued under Sharia law each year by village clergy in Bangladesh, and this is the second death linked to Sharia punishment despite the practice being outlawed: In December, a 40-year-old woman died in the Rajshahi district after she was caned publicly for having an affair with her stepson.
*This post of mine was first published on  Ms. Magazine.