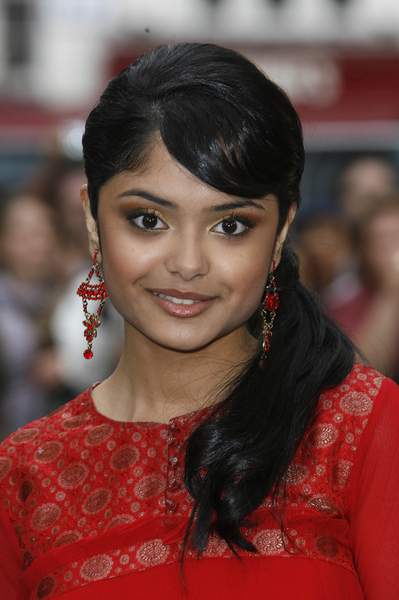 The father and brother of British actor, Afshan Azad, the 22-year-old who has played the part of Hogwart's student Padma Patil in several Harry Potter films, have been charged with attempting to kill her, according to the BBC. Azad's brother has also been charged with assault against his sister.
CNN reports that the actress, who is of Bangladeshi descent and is Muslim, upset her family by going out with a Hindu man. She is currently hiding out in London with friends, and the case is adjourned until July 12.
When I first read this story yesterday, the headline grabbed my attention right away. I was expecting to read about one of the Caucasian lead characters of the Harry Potter films. But as soon as I saw Afshan Azad's face and read that her parents were originally from Bangladesh, the story completely changed for me and I feared the worst.
Although nothing has been confirmed yet, Azad's case has all the makings of an attempted honor killing–an unfortunate but very real and rising trend amongst the British-Muslim community. The United Nations  defines an honor killing as:
The murder of a (typically female) family or clan member by one or more fellow (mostly male) family members, in which the perpetrators (and potentially the wider community) believe the victim to have brought dishonor upon the family or community.
This "dishonor" can be anything from unacceptable dress codes to refusing an arranged marriage or engaging in sexual acts.
Annual worldwide statistics of victims of honor killings are as high as 5,000 women. The rates are especially alarming in the United Kingdom where every year about a dozen women become victims of honor killings. The UN reports that these murders are happening almost exclusively in Asian and Middle-Eastern families.
Maybe it is too early to make presumptions about this case. For now, Afshan's father and brother are out on bail and have been told to stay away from London. One thing positive about this situation, whatever the outcome,  is the attention it will bring to honor killings in these specific ethnic communities of Britain. More awareness can, hopefully, eventually bring an end to this violent practice against women.
*This post of mine was first published on Ms. Magazine.